Fall in Love with Provincetown! Watch!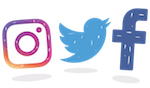 Follow PtownChamber on Instagram, Twitter and Facebook!
Autumn!
After Labor Day we think Autumn! Come visit us in beautiful Fall for Swim for Life, Afterglow Alternative Performance Arts Festival, National Gay Pilots Association Cape Cod Classic, Provincetown Public Library Rose Dorothea Award Ceremony, Provincetown Book Festival, Annual Yankee Lambda Classic Car Show & Parade, Harbor to the Bay Bike Ride Boston to Cape Cod, IWFFA Ptown Classic Women's Flag Football Tournament, Provincetown Art Association and Museum Fall Consignment Auction, Provincetown Tennessee Williams Theater Festival, Pet Appreciation Weekend, Provincetown Dahlia Show, Mates Leather Weekend, Fall Monumental Yard Sale Weekend, Fantasia Fair, Women's Week, Provincetown Roundup Weekend, Halloween, Spooky Bears Weekend, Lighting of the Monument… mushrooms and much more! Off-season rates at many accommodations! After summer sales in many Ptown shops… Streets are less crowded… More room in restaurants… and AIR! Oh, delicious Autumn air!
Winter!
Winter cold? Nah! Great time to relax, reflect, pamper yourself, relish solitude…
Look for snowflake in our listings for businesses open year-round… Eat out! 2 for 1 at Napi's… warm fireplace at Michael Shay's… drink or two at Jimmy's Hideaway… breakfast at Far Land Provisions… local buzz at Fanizzi's, great buys at Hersheldon's Leather and Utilities, beautiful jewelry at Womencrafts… Monument with lights, walk at dunes, sometimes snow… Lots of bargains at accommodations… and sky! OMG! Winter sky is the BEST! By the way, our Winter season really starts on evening of Thanksgiving Day, that when all town gathers under the Monument to light the Lights… Festival of Lights begins…
Oh, Spring!
We really never know if Spring is here or not… Most of the time Winter lingers like she doesn't want to leave us, and one day we all feel "Spring" is here! What a glorious time! Whale watching boats are back in the Harbor, Monument re-opens, painters paint fences, carpenters fix houses, new signs are going up, windows shine, UPS working over time… all town is getting ready for New Season! Welcome, welcome our dear visitors!!
Summer!
Oh! Summer! Parades, ice cream, swimming, t-dance, late night entertainment and romance… weddings… "people watching" at it's best… beautiful secret gardens… yachts in the Harbor… Front Street, Lobster Pot, Mayflower and many more restaurants cooking up a storm… Huge selection of trinkets, t-shirts, souvenirs… Art, art, art! Come! It is crazy energy in Ptown, but what do you expect? We are the town on the roll! Like nowhere else!